Date: Jun 12, 2022 - Jun 16, 2022
Where: Anchorage, AK
---
About the Event:
Location:
Dena'ina Civic & Convention Center
600 W 7th Ave
Anchorage, AK 99501
At NCAI's 2022 Mid Year Conference & Marketplace, attendees will have the opportunity to work collaboratively to protect and enhance tribal sovereignty. For the first time since the COVID-19 pandemic began, NCAI is holding an in-person conference, which will take place in Anchorage, Alaska, with the theme, "Thinking Beyond Self-Determination."
Tribal leaders, NCAI members, Native youth, and partners from across Indian Country will gather to embark upon a new era of Nation-to-Nation engagement, which will include: proactive strategy development, advocacy, and much more.
All early bird registrations will receive a free conference t-shirt!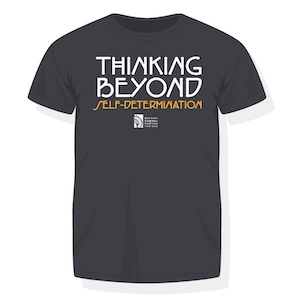 ---
Attendee Registration Rates:

Early bird attendee registration ends on May 23, 2022.
Regular attendee registration starts on May 24, 2022.
To receive membership registration rates you must be a current 2021-2022 Individual Member or a Lifetime Member.
Member: $375
Early Bird Rate: $375
Regular Rate: $475
Non-Member: $575
Early Bird Rate: $575
Regular Rate: $675
Youth: $100
Early Bird Rate: $100
Regular Rate: $150
Daily Pass: $250
Early Bird Rate: $250
Regular Rate: $300
Non-Member + Membership: $415
Early Bird Rate: $415
Regular Rate: $515